We all need to break out of our daily routines to reignite our creative sparks. Events give our community the chance to do just that. From classes to lectures to workshops, you can up your game, discover your next hobby, or even meet a fellow stinky cheese connoisseur. Join us on the 64th floor and see what's happening.
Sign Up For Events
Sign up for our mailing list below to receive Well& By Durst tenant-exclusive event invitations and promotions.
Shown below, you will find a sample of event offerings. To receive invitations for future events we encourage you to sign up for our mailing list.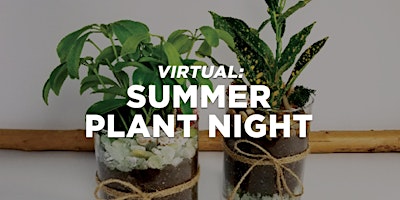 Virtual Summer Plant Night
Join Liza, founder Luludi Living Art, for a Virtual Plant Night!
*These events are intended for tenants of One World Trade Center only.